Posted by: Evoke
« on: February 13, 2014, 04:52:34 PM »
The Void is striking in its visuals--featuring stark and dreary landscapes contrasted with splashes of vibrant color and otherworldly architecture and characters--but it's more than just visually beautiful.
The Void is a game about death, and never before have I played a game where everything--and I mean EVERYTHING is so effectively tied together to serve the purpose of its themes. An oppressive, haunting atmosphere combined with a grim narrative and brutal mechanics that slowly drain you of all your resources combine together to create an equal parts harrowing and euphoric journey that will dig its claws into you and not let go if you let it do so.
That being said, it's not exactly fun because you need to do stuff over and over again to get them right and it's incredibly difficult, but I highly recommend it if you're looking for something different.
*Note: Not suitable for people who are uncomfortable with nudity
have some screenshots (linked screens are nsfw)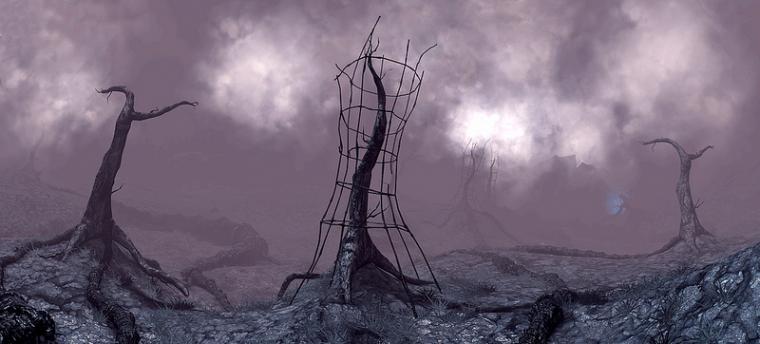 http://images7.gry-online.pl/galeria/galeria_duze3/-1536320437.jpg
http://static.giantbomb.com/uploads/original/0/3151/1666276-thevoid4.jpg